11.29.22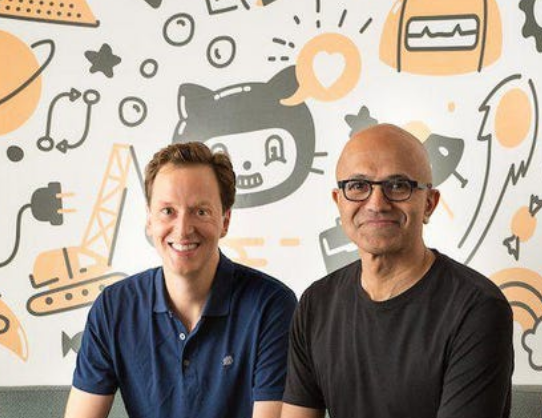 Summary: The con man who helped Microsoft promote .NET/C# (inside GNU/Linux) after he had worked at Microsoft, and who later helped Microsoft engage in mass plagiarism via GitHub, is not what the innocent face seemingly projects; Nat Friedman is a very dangerous and sinister person in pursuit of money
THE name Nat Friedman isn't heard much anymore. He 'left' GitHub a year ago and some sites still list him as a corporate person inside Microsoft, though that's likely out-of-date information. Meanwhile, GitHub faces this lawsuit and the official site says: "The Joseph Saveri Law Firm filed a class-action lawsuit against GitHub Copilot, Microsoft, and OpenAI on behalf of open-source programmers." There's more here.
Several years prior to this lawsuit Alex Graveley and his "bro" Nat Friedman (we recently noted that Friedman is apparently trying to hide the troublesome relationship) had conspired to do this, in effect defrauding shareholders like we explained a year ago. It is worth noting that Nat Friedman was an advisor to FTX, so fraud was never far off the radar. Same as the Zemlins [1, 2, 3]. "And he fundraised for Arc Institute from them," a source has informed us.
What is the Arc Institute? Unlike the FTX scandals, especially after its collapse, the Arc Institute isn't in the news much.
Friedman's involvement with the Arc Institute is connected to patents (or monopolies). "You and I both know that he is a patent troll," a source recently told us. "Very set on using AI to collect as much intellectual property as possible" (remember that Microsoft keeps using "AI" as an excuse for plagiarism or privatising the Commons).
"So the Arc Institute is working on CRISPR", our source explained. "Human DNA is not patentable in the US unless it is modified. This "non-profit" is working on CRISPR gene editing [and] Nat is on the Board. Sometimes I feel like he's literally trying to enslave humanity; Own all software, own all art, own human life. Hopefully the Supreme Court will step in once they start trying to charge royalty used to people with gene editing or inherited gene editing like the RoundUp soybeans."
And when it comes to patents, we previously wrote about Friedman's creepy software patents — patents on surveillance basically. As per this page, Microsoft treats whistleblowers like they're criminals and among Nat Friedman's software patents (remember that managers at Novell bragged they had the most software patents per employee) there's this one which says: "During the course of a computer session, many actions may be performed on a computer. For several reasons, including increasing workforce productivity, it may be desirable to monitor these actions."
Frankly, Friedman and his best known sidekick (Miguel de Icaza) have not been in the public eye lately, but they tend to come back, e.g. as Xamarin and other Microsoft proxies. We still have about 4,000 lines of material on GitHub. A lot of that will be published next year, so stay tuned. █