07.03.22
Video download link | md5sum ace0bf161d61d4a68229d414bdb27b0d
The Decline of the Web
Creative Commons Attribution-No Derivative Works 4.0
Summary: The Web, which is over 30 years old, peaked quite a few years ago; it's increasingly just a conduit of traffic unrelated to actual pages (articles, blogs) and just a vehicle for "apps", which are in turn centralised or closely guarded by few companies and very few governments (public communication is not their goal, manipulation and social control are the principal objectives)
INTERNET protocols are a lot more than the World Wide Web (not everyone uses "Webmail" and many still use IRC). For exchange of pages/articles more and more people turn to alternative protocols, one of which is Gemini.
How does relative growth stack up? Consider it visually: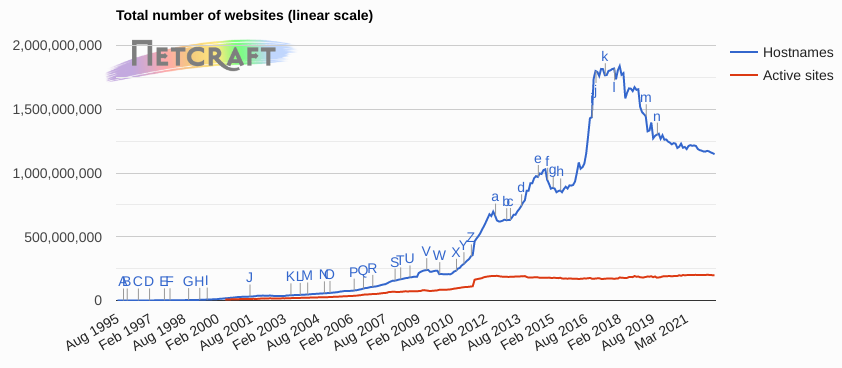 The Web in decline. More in the video above, based on Netcraft's Web Server Survey.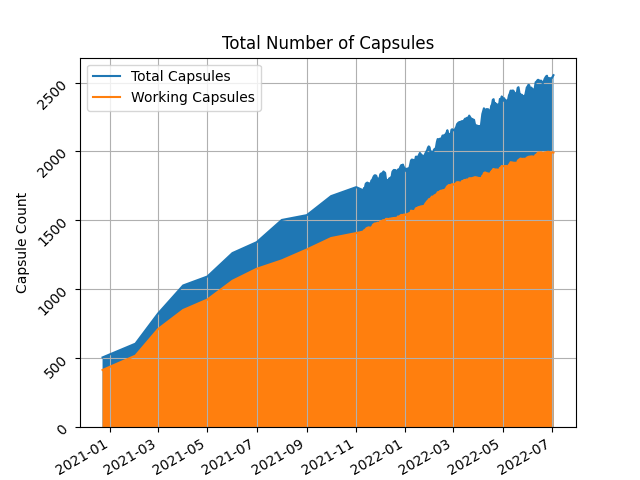 Gemini capsules count as of July 3rd, 2022. Based on Lupa's data and charted by Botond.
The images above show how the Web stopped growing, whereas Gemini continues to grow. In our Daily Links we increasingly post Gemini links because news articles on the Web have become scarcer. This is affirmed by the latest news [1,2] (links at the bottom from today's Daily Links). We moved or extended ourselves into Gemini almost 1.5 years ago because we don't envision a bright future for the Web. It's a source of misinformation (for "engagement" or "monetisation"), it's increasingly just "webapps" (not actual pages), it's bloated, and definitely a growing security liability (too much proprietary code executed — without explicit authorisation! — on the client side/machine).
In terms of content, the Web has less to offer these days than it did a decade ago. Social control media is worse than worthless [1, 2]. As an associate explains, "many of the "local" papers in the US are shells held by a national company specializing not in gathering local news but in pumping out an agenda into the local market instead [1, 2, 3, 4, 5, 6]. News deserts are a thing in the US." █
____________
Despite a growing recognition of the problem, the United States continues to see newspapers die at the rate of two per week, according to a report issued Wednesday on the state of local news.

Areas of the country that find themselves without a reliable source of local news tend to be poorer, older and less educated than those covered well, Northwestern University's Medill School of Journalism, Media and Integrated Marketing Communications said.

Nevertheless, the current economic downturn isn't the only factor to blame for the recent flurry of layoffs in the media industry. Just a week ago, streaming giant Netflix laid off 3% of its workforce, or about 300 employees, in its second round of layoffs following its disastrous first-quarter results. But Netflix's woes have little to do with the broader macroeconomic picture and more to do with the streaming landscape and management's shortcomings.

Big media mergers and acquisitions have also resulted in layoffs associated with restructuring and rebalancing. Earlier this week, it was reported that CAA and ICM's merger would result in roughly 105 layoffs. And around 1,000 employees at Warner Bros. Discovery are also getting axed, according to reports. At the time of the merger between WarnerMedia and Discovery, management said it would be looking to create $3 billion in cost savings. Though layoffs are always difficult, post-M&A layoffs are often par for the course.